Medicare Prescription Drug Plan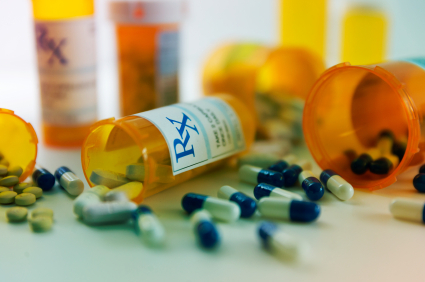 Get quotes from multiple, top insurance providers. We can help you compare, evaluate plans so you can choose the optimal plan for you and your family.
Medicare Prescription Drug Plan
Medicare Prescription Drug Plans are also known as Medicare Part D. These drug plans help cover the cost of prescription drugs and are offered to those eligible for Medicare, regardless of income or health status. You will not be automatically enrolled in Part D. When you first get Medicare Part A and/or Medicare Part B, you are eligible to sign up for Medicare Part D. You must use a private insurance company to obtain Part D coverage. There are many ways to sign up. You can contact Medicare at
1-800-633-4227, use the Medicare website www.medicare.gov, contact the insurance plans directly, or call an licensed insurance agent to assist you.
Private companies provide Medicare Part D coverage in two ways: 1) Stand-alone prescription drug plans (PDPs) and
2) Medicare Advantage Prescription Drug plans (MA-PDs).
If you are enrolled in original, fee-for-service Medicare, you can enroll in a PDP to provide prescription drug coverage. Medicare Advantage plans with prescription drug coverage (MA-PD) include prescription drug coverage as part of the plan so you do not have to buy addition coverage under this type of plan. Private Fee For Service Plans (PFFS)
and Cost Plans may or may not have prescription drug plan (PDP) coverage. You will need to sign up separately for a prescription drug plan (PDP) if you want prescription coverage. Also, Medical Savings Account Plans (MSA) do not include prescription drug plan coverage so you will need to purchase your Prescription Drug Plan (PDP) coverage separately, if you chose.
If you currently have creditable prescription coverage through an employer group plan, union plan, Veteran's Benefits, TRICARE (military health benefits), Indian Health Services, or other creditable coverage, you likely will want to retain your current coverage. You may decide later you want to apply for Part D prescription coverage due to circumstances such as losing creditable coverage, availability to fill certain expensive prescriptions from your current plan, or ease of obtaining your prescriptions locally if your current plan uses mail order. Do not give up your current prescription coverage without reviewing the pros and cons.
We are not endorsed by the Federal Government or the Federal Medicare Program. This is an advertisement for insurance. Neither Emery Insurance Services nor its agents are connected with the Federal Medicare Program.
Disclaimer: We do not offer every plan available in your area. Any information we provide is limited to those plans we do offer in your area. Please contact Medicare.gov or 1-800-MEDICARE to get information on all of your options.
Get A FREE Quote!
Please call 1-800-658-9009.
Or submit your information and a licensed agent will contact you about your Medicare coverage options. This is a solicitation for insurance.
Emery Insurance
W7337 County Road ZN
Onalaska, WI 54650
(Stonehearth Kennels facility)