Life Insurance & Annuities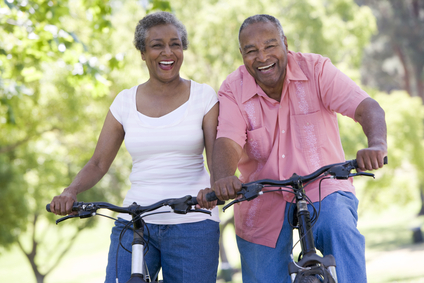 Get quotes from multiple, top insurance providers. We can help you compare, evaluate plans so you can choose the optimal plan for you and your family.
Life Insurance
Before purchasing a life insurance policy, you should evaluate your financial position and determine the standard of living you want to maintain for your dependents or survivors. Some questions you should consider before purchasing life insurance:
How much money will be required to pay off mortgages or other debts?
Who will be responsible for paying medical expenses and funeral costs?
Will my dependents have enough money to pay for educational expenses?
Will there be extensive estate taxes due?
Life insurance policies should be re-evaluated whenever you experience a major life event such as marriage, divorce, birth of a child, or the purchase of a home or business.
Types of Policies
TERM LIFE. Provides protection for a limited period of time and pays a benefit if the insured dies during this period. Premiums are fixed for the covered period. Term life insurance tends to be less expensive and has lower initial premiums than whole life insurance or universal life insurance.
WHOLE LIFE. Has both an insurance and an investment component that provides a way to accumulate wealth. The insurance component pays a stated amount upon death of the insured. The investment component accumulates a cash value that the policyholder can withdraw or borrow against.
GRADED BENEFIT WHOLE LIFE. A type of whole life insurance in which beneficiaries collect only premiums plus interest for the first two years the policy is in force. In the third year, beneficiaries receive the full face value of the policy. Graded benefit policies are a good option for people who will most likely live at least two years but have medical conditions that disqualify them for any other kind of coverage.
UNIVERSAL LIFE. A type of whole life insurance that accumulates cash value through investment of the premium payments. The unique aspect of universal life insurance is that it has variable premiums, benefits, and payment schedules, which are tied to market interest rates and the performance of the investment portfolio.
MORTGAGE LIFE. An insurance policy designed specifically to repay mortgage debt in the event of the death of the borrower. These policies are different than traditional life insurance policies because the insurance policy doesn't pay unless the borrower dies while the mortgage itself is still in existence.
We are not endorsed by the Federal Government or the Federal Medicare Program. This is an advertisement for insurance. Neither Emery Insurance Services nor its agents are connected with the Federal Medicare Program.
Get A FREE Quote!
Please call 1-800-658-9009.
Or submit your information and a licensed agent will contact you about your Medicare coverage options. This is a solicitation for insurance.
Emery Insurance
W7337 County Road ZN
Onalaska, WI 54650
(Stonehearth Kennels facility)