Health Insurance
We can assist individuals, families, and groups in WI, MN, and IA find health insurance coverage they need and can afford.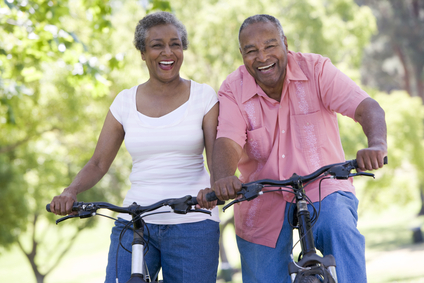 Get quotes from multiple, top insurance providers. We can help you compare, evaluate plans so you can choose the optimal plan for you and your family.
Health Insurance
Emery Insurance Services is an independent health and life agency that can assist individuals, families, and groups in Wisconsin, Minnesota, and Iowa find health insurance coverage they need and can afford. We provide exceptional service for our clients by analyzing our client's health insurance needs to find an insurance plan, among the many available, which offers our clients value and protection they can afford. Our clients rely on us to keep up with changing laws and requirements in the increasingly complex insurance environment. We are available to answer questions and concerns that arise with your health and life policies and we can help facilitate claims issues. We represent many major health insurance companies in Wisconsin, Minnesota, and Iowa.
Health insurance plans have various features that you can often customize such as deductibles, network or freedom of choice plans, out-of-pocket maximums, prescription drugs, and maternity coverage, just to name a few. Plans, coverage, premiums, and service providers can vary and it is important to educate yourself so you can make an informed choice when it comes to your healthcare. Most plans cover preventive, pre-natal care/child care, physician services, lab, diagnostic, inpatient/outpatient hospital, ambulance, chiropractic care, physical, occupational, speech therapy, and emergency care, based on the limits of each plan. This list is not all inclusive. You must refer to the plans outline of coverage for each plan you are considering. Having an insurance agent assist you with this can make the process less confusing and stressful.
Individual Health Insurance
The Patient Protection and Affordable Care Act (PPACAP) is commonly known as Obamacare. It is a law that was signed into effect by President Obama on March 23 2010. It is a law which overhauls many aspects of United States health insurance system. One main aspect of the law is to make sure all Americans are covered under health insurance. If you currently do not have health insurance through an employer, Medicare, Medicaid, or some type of health insurance, you are required by law to purchase insurance. Effective October 1, 2013, individuals may enroll in health insurance plans offered through health insurance exchanges or from insurance companies. States may have their own exchange, a federal exchange, or a combination of the two. You cannot be denied coverage due to previous health conditions. If you do not currently have creditable health insurance coverage, you are required to join a plan. You will acquire penalties annually of $95, or up to 1% of income if you do not join a plan. You do not need to join a plan if you have coverage already. If you feel you cannot afford coverage, you may be eligible for subsidies based on your income. If eligible for subsidies, you would have a household income between 133% and 400% of the poverty line. You will need to use the exchange in your state to purchase your insurance as subsidized plans are only available through the exchanges. Contact us to assist you in determining eligibility 1-800-658-9009.
An individual or family without insurance can also purchase health insurance from an insurance company, or agent that represents them. Plans purchased outside the exchange cannot deny coverage due to pre-existing conditions. But these plans are not eligible for subsidies to help pay premiums if you think you might qualify for subsidies. An experienced insurance agent can offer assistance to you if you are not sure what all this means.
We are not endorsed by the Federal Government or the Federal Medicare Program. This is an advertisement for insurance. Neither Emery Insurance Services nor its agents are connected with the Federal Medicare Program.
Get A FREE Quote!
Please call 1-800-658-9009.
Or submit your information and a licensed agent will contact you about your Medicare coverage options. This is a solicitation for insurance.
Emery Insurance
W7337 County Road ZN
Onalaska, WI 54650
(Stonehearth Kennels facility)